Snow Themed RollerCoaster Tycoon 2 Tracks

All the scenery shown is included with these tracks. Extract these zipped versions to your 'Tracks' folder in RollerCoaster Tycoon 2.
---

| Back to Tracks Page 1(Urban and Building Themed) |

| Download Pirate Themed RCT2 Tracks |


---

This snow themed Launched FreeFall track is decorated and ready for a winter park.


Download Snow Fall
---

The looping roller coaster, Deep Freeze, wasn't snowy enough for me, so I've included additional snow theming in my version, Deeper Freeze.


Download Deeper Freeze
---

This is the original(and very popular amoung RCT2 guests) Great White Wail roller coaster track with added snow theming.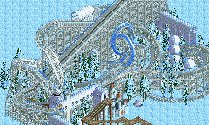 Download Great White
---

This is a snow themed Go Karts track.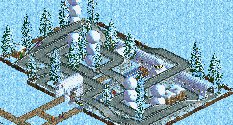 Download Kold Karts
---

This Roto-Drop track is ready for a snow themed RCT2 park.



Download Icy Drop
---

I decorated this roller coaster for Winter using the original Fungicide track(Wild Mouse roller coaster).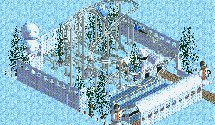 Download Snow Mice
---

This is an snowy observation tower. A double-deck observation tower is also available with the same scenery.



Download Snow Tower
Download Double-Deck Snow Tower
---

| Back to Tracks Page 1(Urban and Building Themed) |

| Download Pirate Themed RCT2 Tracks |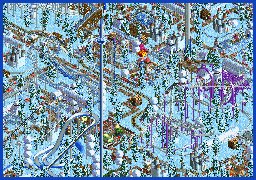 ---
Home
---
Download RCT2 Scenarios
---

Download RCT2 Tracks
(with scenery)

---
View RCT2 Screen Shots
---


Visit My Web Site(My Real Job):